Best Ways to Enjoy a North Central Wisconsin Summer
Discover North Central Wisconsin this summer.
Your Recreation Jewel of the Midwest!
Over 8 million acres of recreation and fun await your arrival in North Central Wisconsin this summer. Our area offers thousands of miles of scenic trail systems for bikers and hikers. Plenty of areas lakes give you an opportunity enjoy fishing at its best and possibly catch that "big one" or simply canoe or kayak around the waters. Explore thousands of square miles of public lands in the Chequamegon Nicolet National, state and county forests that make you feel like you are in another world!
Come see for yourself the 9 best ways to enjoy a North Central Wisconsin summer!
A Northern Wisconsin vacation in Florence County will leave you with memories of good times with family and friends around a crackling warm fire, your kid's happy faces as they run and jump off the dock into the lake just one more time, or a loon's peaceful call as you relax after a full day of riding the awesome ATV/UTV trails.  Some of our visitors have so much fun in our friendly little towns they purchase a camp or cottage in the woods, or on a lake, and become seasonal home owners.  We actually have more seasonal than permanent residents; many who retire here.  Be sure to check out the historic buildings in our downtown restored to their early 1900's charm, and filled with small businesses.  You can learn about our varied natural resources by visiting the Wild Rivers Interpretive Center, with its displays and history of the area.  It is also your source of all things Florence County.  We are one of two counties in Wisconsin that does not have a stop light, so if you are looking for traffic, you won't find it here.  What you will find are pristine forests and waterways welcoming you to an old fashioned vacation that will result in memories you will cherish for a lifetime.
For more information www.exploreflorencecounty.com/
For summer time fun, head to the lake! You can't beat a campsite with a beautiful beach, like the one at the Forest County Veteran's Memorial Campground at the south end of Lake Metonga. Several beautiful lakes in Forest County offer fun for the whole family, including swimming, fishing, boating, kayaking, and camping. For more information www.visitforestcounty.com
Come to Langlade County to explore the unspoiled wilderness by hiking the Ice Age Tail.  Langlade County boasts 50 miles of the thousand-mile Ice Age Trail, divided into five segments: 13 miles Kettlebowl, 12 miles Lumbercamp, 9.5 miles Old Railroad, 13.5 miles Highland Lakes and 12 miles Parrish Hills. For more information on these Langlade County segments, click here. For user information such as parking, camping and water supply, click here.
More than 101,000 acres of parks and trails, Lincoln County is the gateway to the great Northwoods!  Summer is fun with lots of events and activities.  We have parks galore and miles of hiking and bike trails. We have plenty of beaches and waterways for fishing, boating, swimming and skiing.  But our events are the best!  Try the multi-award winning Rodeo in June, the Professional Tractor Pull or Lobsterfest in July, the Lincoln County Fair in August, or the Labor Day Car Show or Pork in the Park Ribfest in September!  For more information Lincoln County
Pack the camper and head to Heaven's Up North Campground in Lakewood, WI. This uniquely designed family campground has 116 large sites nestled in the middle of the Chequamegon-Nicolet National Forest. You will truly find "a little bit of heaven" in the Northwoods of Oconto County.  Surrounded by nearby lakes, rivers and streams for the fishing and boating enthusiast is just an extra perk when spending the night here. This is a kid friendly campground with multiple activities to keep the little ones entertained including a 9 hole mini golf course, large heated pool, playground, game room and planned special activities throughout the season. For more information go to www.ocontocounty.org.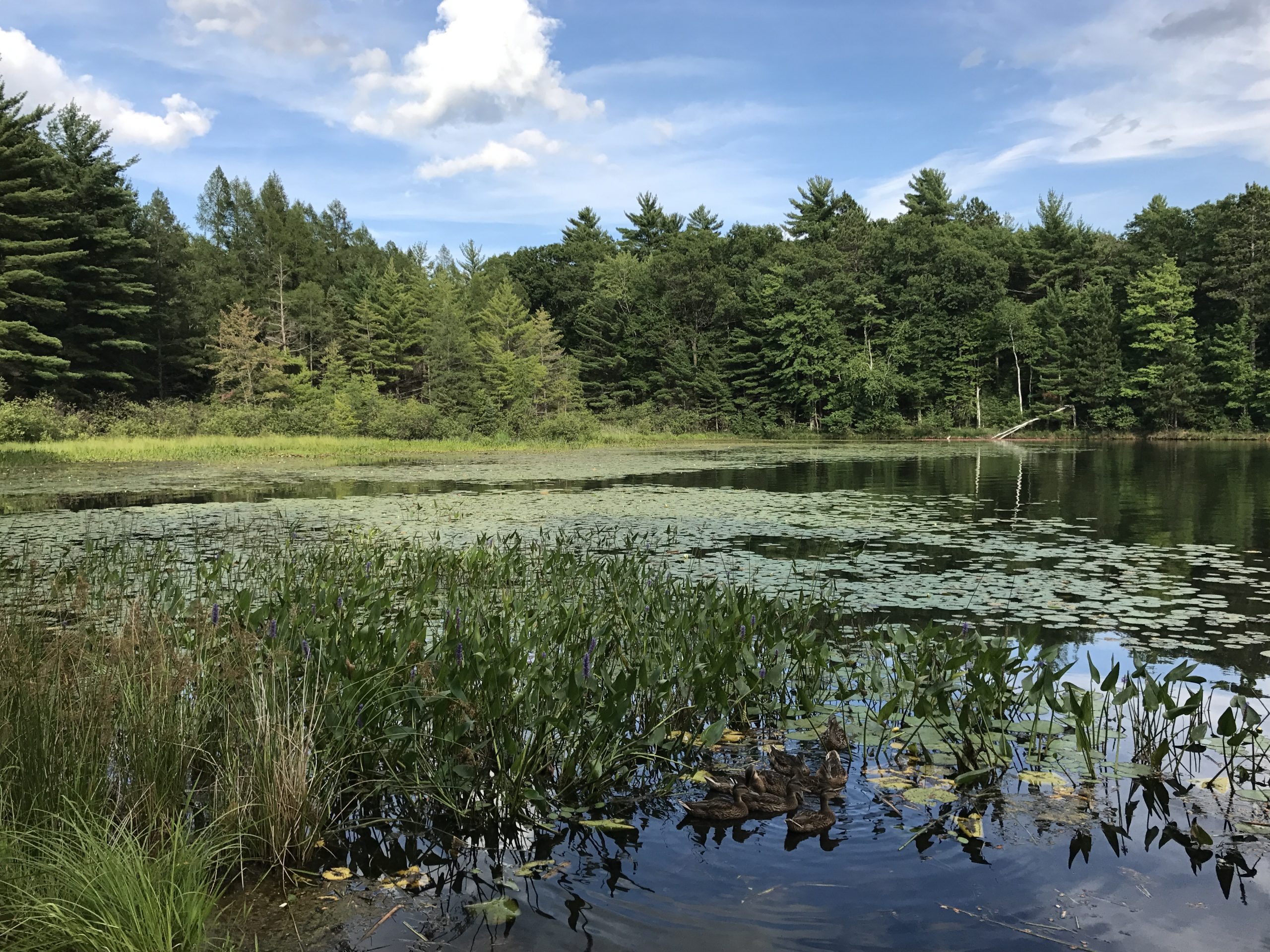 get•a•way  get-uh-wey n: well-earned escape from everything but the things you love the most
Oneida County, Wisconsin, is your summer vacation destination. Enjoy fishing, boating, swimming and watersports on hundreds of sparkling Oneida County lakes. Go bicycling and hiking along dozens of tranquil woodland trails. Go canoeing and kayaking on beautiful lakes and winding rivers. Or, just sit back, relax and take in the fresh air and incredible woodland scenery. Whatever experience you choose, Oneida County's friendly communities offer excellent restaurants, hotels, resorts, cabins, motels and vacation homes to make your getaway perfect. Plan your Oneida County summer vacation today!
Here are the top five ways to find summer fun in the Stevens Point Area.
Order a visitors guide to start planning your trip at StevensPointArea.com.
Top 5 Things to Do in Shawano Country this summer
Get Wet If it's watersports you are looking for, we've got the perfect setting. Shawano Lake is renowned for excellent fishing and boating, the Wolf and Red Rivers are perfect for exhilarating white water rafting or calm canoe and tube floats.
Hit the Trail Whether you prefer biped or bicycle we have the trails for you. Over 70 miles of Rails to Trails traverse the countryside including the Mountain Bay and Wiouwash trails. There are several biking/hiking loops to choose from in the Shawano area and Wescott Bike routes. You can "Bike the Barn Quilts" at the annual event each year in September or on your own choosing routes ranging from 6.5 to 20 miles.
Take a Step Back in Time  If you enjoy experiencing history, culture, and fun we have 17 different museums and historic sites including Museum of the Mohican Nation, Menominee Cultural Museum, Sun Drop University Museum, and Doc's Classic Car & Cycle Museum, to name a few.
Get Out & About There are so many reasons to explore all of Shawano Country by auto, bike, or on a tour bus. From the fall colors and beautiful countryside to viewing all the outdoor art including Walls of Wittenberg and Art Park, Over 300 Barn Quilts, and Gresham Quilt Squares. Shawano Country is beautiful inside and out!
Grab a Bite   From traditional supper club, to relaxed al fresco dining to urban pub and even food truck, whatever your mood, you will find the perfect atmosphere and delicious food right here.
We had to stop at 5, but we have many more ideas for you at www.shawanocountry.com
Vilas County is home to one of the largest concentrations of freshwater lakes on earth, with more than 1,300 lakes, and 73 rivers and streams.  Lakes range in size from pristine woodland trout ponds to remote lakes or lake chains like the Cisco, Eagle River, Lac du Flambeau, and Manitowish Waters Chain of Lakes!
Get out and enjoy our 60+ designated multi-use trails such as hiking, biking trails await you. Download our popular Vilas County trails app so you can plan the day's adventures.  The Heart of Vilas County paved bike trail system allows riders to explore over 45 miles of trail connecting St. Germain, Sayner, Boulder Junction and Manitowish Waters. Our app also contains water trails for those that enjoy paddling!
Our ATV/UTV routes and trails are newer but offer miles of beautiful riding. The trail network is expanding every year.
You'll find unique shops, museums and restaurants as well as other exciting recreational options to fill your vacation time - or simply pull up a chair and enjoy our breathtaking views!
Quiet, beautiful, comfortable are just a few words to describe Vilas County's variety of lodging options. Whether it's staying on a lake, nestled in the woods or camping under the stars you'll find an array of lodging options.
Visit www.vilas.org for more information and to order a guide.