Summer in North Central Wisconsin
One of the best ways to experience North Central Wisconsin is in the Summer!
North Central Wisconsin is the land of lakes, forests, trails and friendly communities! Enjoy a unique blend of history, culture and recreational opportunities including hiking, biking, ATVing, swimming, boating, fishing, and more this summer.
Plan your summer trip today and come see for yourself the 9 best views in North Central Wisconsin.
Places to go in Wisconsin in Summer
Located along the Wisconsin-Michigan border, Florence County is a wilderness paradise. More than half of the county's land is publicly owned forest – more than 250,000 acres – making Florence County one of the wildest places in Wisconsin.
If you love running wild rivers, you need to come to Florence County. Florence County offers opportunities for canoeing, kayaking and tubing. The Pine, Popple and Brule rivers are all popular paddling destinations. The Wild Rivers Interpretive and Resource Center showcases the history of the area and should be your first stop on your Florence County adventure.
Florence County offers fantastic fishing. Cast for walleye, northern pike, musky, bass and bluegill on 265 lakes. Many of Florence County's lakes have little or no development. Swim, boat or just take in the gorgeous scenery. And for the trout angler, Florence County offers hundreds of miles of trout streams.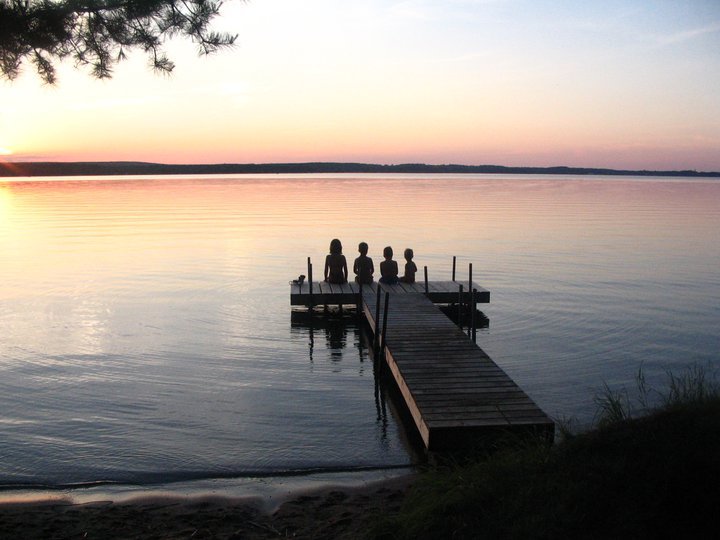 Nothing beats a hot summer day than floating down the Wolf River in a raft, canoe, kayak, or tube.  The Wolf River in the northern section from Hollister to Langlade at the Highway 64 bridge is often paddled by beginners.  This section offers a variety of Class I and II rapids with good surfing waves and countless currents.  Past the Highway 64 bridge, commonly referred to as Section III of the Wolf River, the river has stretches of several Class II+ (III) rapids and some long flatwater stretches. With most of the riverbank under state ownership (until the end of the run), you get the feeling of paddling in a wilderness setting.  For more information on the Wolf River, other paddling opportunities, and outfitters in Langlade County, go to www.langladecounty.org.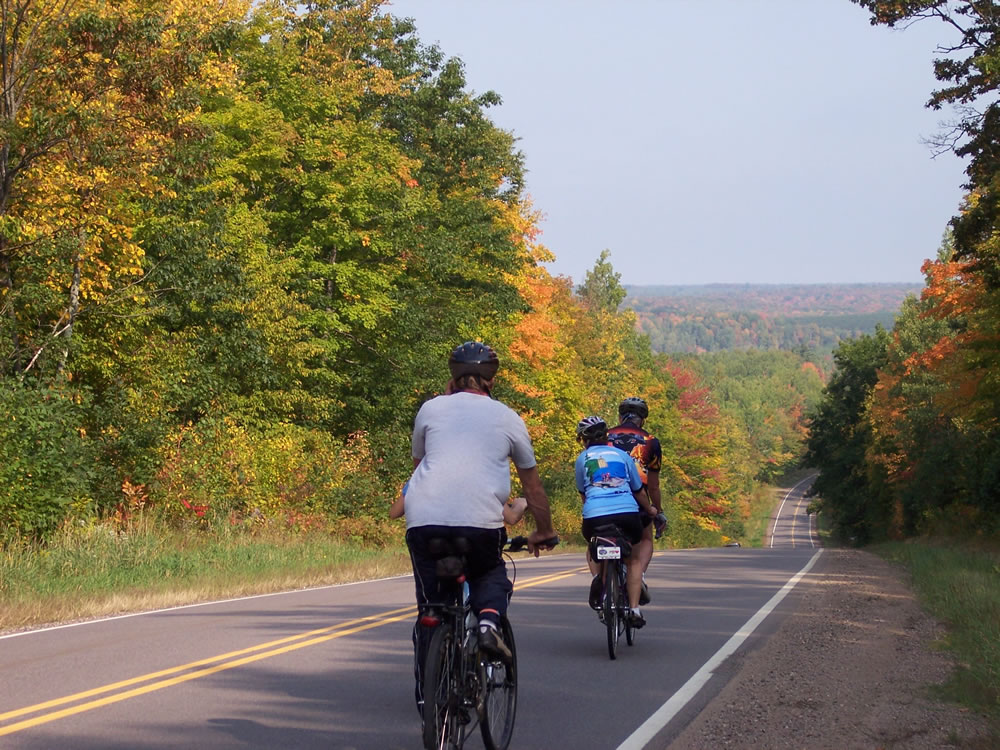 For fall fun in Lincoln County - check out this trail that follows the abandoned Milwaukee Road railroad bed and goes north from Tomahawk to the Lincoln County line near Lake Nokomis. For more information Lincoln County
Marinette County is ideally located in Northeast Wisconsin on the shores of Green Bay bordering the Upper Peninsula of Michigan. State and county parks provide restful, scenic surroundings to spend leisure time. Endless trails provide recreation for adventurers who desire to ATV, snowmobile, hike, bike and cross country ski. Over 230,000 acres of county forest land are available for hunting and exploring wildlife.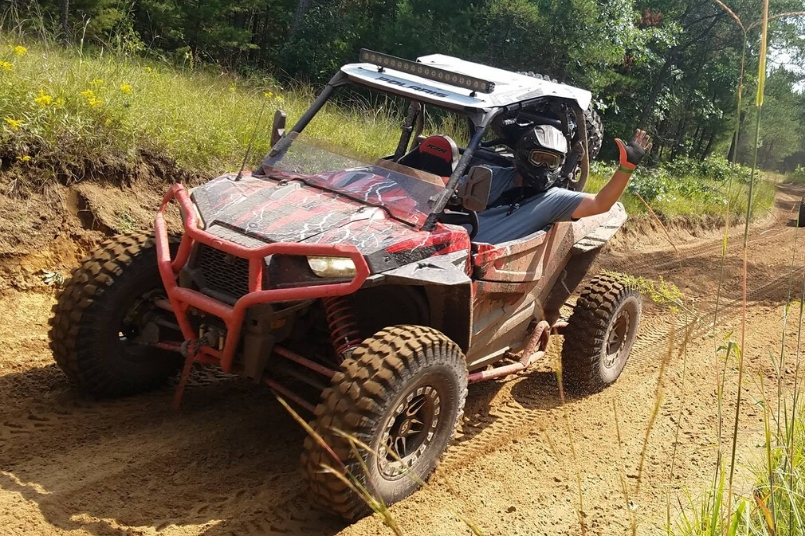 Start off on four wheels throughout the Chequamegon-Nicolet National and County Forests. With over 450 miles of fully interconnected, scenic riding, we offer an array of historical and natural sites to visit along the way.  Stop in for a sweet treat at Sweet Memories Candy Shoppe in Lakewood. Enjoy room after room of candy or roughly 4,500 square feet of treats. Sweet Memories Candy Shoppe has become part of families "up north" traditions for over 30 years. For more information, click here!
It's your vacation—spend it however you want in Oneida County.
Oneida County is in the heart of Wisconsin's Northwoods and offers everything you need for a relaxing getaway, including welcoming resorts and laid-back restaurants, family-friendly attractions and outstanding outdoor recreation.
Plan your Oneida County vacation today!
In the Stevens Point Area, here are the top five ways to find summer fun:
Don't miss the fun! Order a free visitor guide, and start planning your trip at StevensPointArea.com!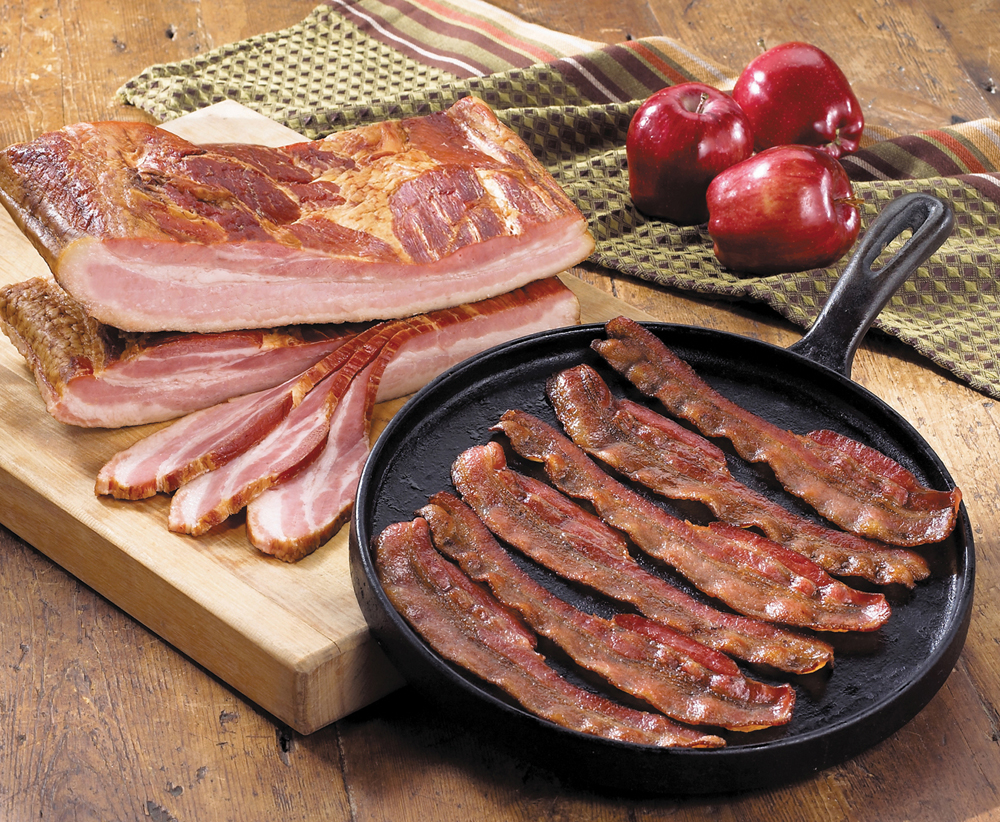 No matter the weather, we have some great options for your visit!
Try Our Great 8 - Chef's Top Picks for Unique Flavors in Shawano Country
Sommelier/Chef Wayne Czypinski describes his top choices for unique flavors and signature dishes from 8 restaurants and one nationally acclaimed bacon crafter in Shawano and Menominee Counties.
Feelin' Outdoorsy?? - Hit the Trails!!
With over 400 miles of groomed and marked snowmobile trails that wind through majestic forests and scenic meadows, Shawano County is a snowmobiler's paradise.
Whether you're looking for a date night, retail therapy with the girls or fun with the kiddos, check out Shawano Country!
You can't beat the beauty and serenity of the summer in Waushara County. Take a hike on one of our many trails, go boating, swimming, biking, kayaking, camping, or just relax and take in the spectacular view from one of the local campgrounds or rentals.  You won't be disappointed!
Walk Waushara Hiking Trails
Hike Bike and Paddle
Campsites and Resorts
Boat Landings
The center of summer fun!  38,000 acres of county forest, 3 rivers, numerous lakes,18,500 acres of wildlife area - whether you enjoy active sports or just relaxing, we have recreation for the whole family!
Wood County - Recreation, Camping & Parks - disc golf, ATV, trails, fishing, playgrounds, rentals kayak, canoe, paddleboard, swimming.
Parks & Green Spaces in  Marshfield   Things to see and do in Wisconsin Rapids Area.
Don't miss the special events.... Annual Wisconsin State Water Ski Show Championships at Lake Wazeecha July 15th-18th and the Central Wisconsin State Fair August 24th - 29th.